Singapore is renowned for being one of the world's most expensive cities. A skyline dominated by skyscrapers, glittering malls, and swish bars and restaurants does little to dampen the elite, jet set facade. But a trip to the red dot doesn't have to break the bank. Whether you're backpacking on a budget or just want to make your dollars stretch further, there are plenty of ways to enjoy and explore Singapore and still have change left over in your pocket. With a little planning in advance you'll scratch beneath its shiny exterior and find an island bursting with culture and thrilling things to see and do. Here are our top tips for intrepid travellers on a budget.
1. Eat local
Singapore may be home to a myriad of pricey fine-dining restaurants, but hit the hawker stalls for equally delicious food at a fraction of the cost. Some have even been bestowed with a coveted Michelin star; you won't find a cheaper meal with the accolade anywhere else in the world! As a nation of foodies, there are plenty of local dishes and delicacies that all tourists should try. Take a look at our must-eat recommendations here.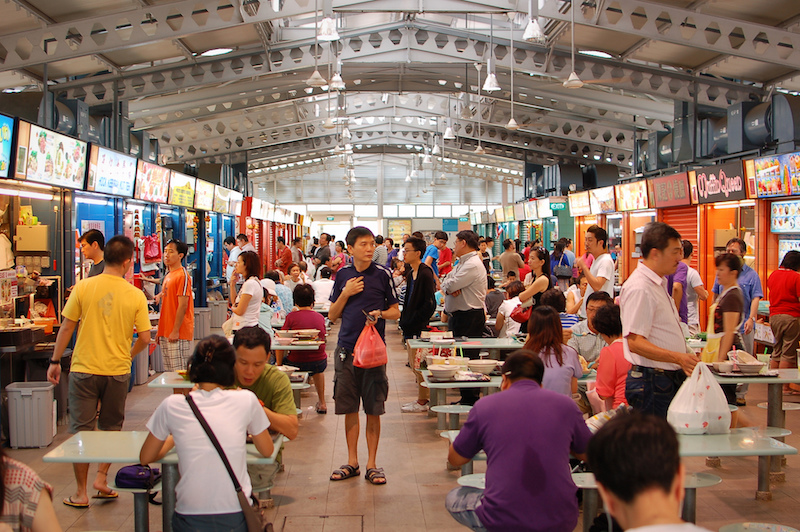 2. Use the MRT

The most efficient and cost-effective way to travel is the MRT; Singapore's reliable subway system. If you're here for a long weekend it's worth purchasing an STP pass to enjoy unlimited rides on the MRT, LRT (light rail transit) and all bus routes. The MRT will whisk you from Changi airport to most central locations within 30-45 minutes and from there you'll be suitably located to start your Singaporean adventure. Find out how to get your STP here.
3. Explore free and cheap attractions

Singapore may be small, but there are plenty of attractions and places to visit that will ensure your visit is action-packed, many of which are free or inexpensive. Be sure to visit the jungly green spaces dotted around the city, like The Singapore Botanic Gardens or MacRitchie Reservoir Park, hit the beaches of Sentosa or the East Coast, and take a boat ride across to Pulau Ubin for a rare glimpse of old school Singapore. For more ideas on the best cheap things to see and do in Singapore check out this handy guide.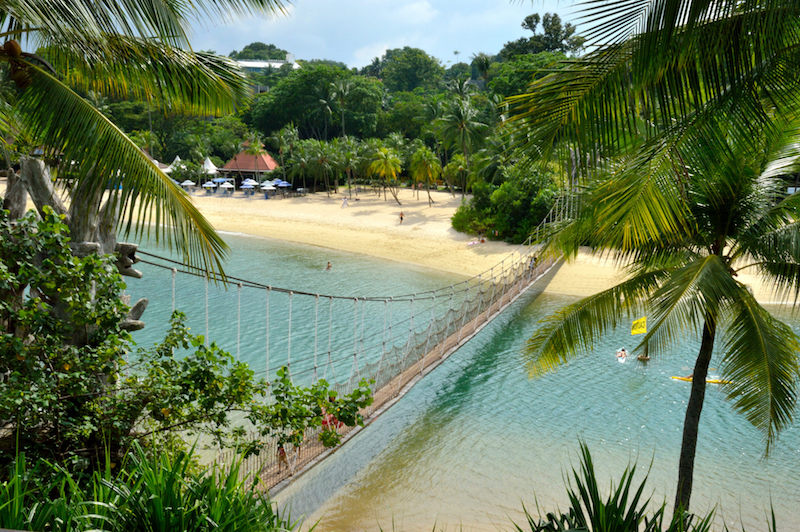 4. Shop at local markets

The dazzling lights of shopping mecca Orchard Road are hard to resist. But if you're on a budget, avoid the temptation by shopping at local markets and shops instead. In particular, Chinatown and Little India are brimming with vendors selling clothes, souvenirs, and other desirable trinkets. Don't forget to haggle to save even more cash.
5. Pick your base wisely

It's easy to think flash, five-star hotels are your only accommodation option, but look closer and you'll find plenty of equally charming and affordable options to rest your head. Take a peek at our area guide for more inspiration on where to stay. Our top pick if you're on a budget is Little India: a vibrant, bustling neighbourhood, home to hostels and boutique hotels aplenty (like Hotel Wanderlust and Hotel Clover) that offer great value rooms.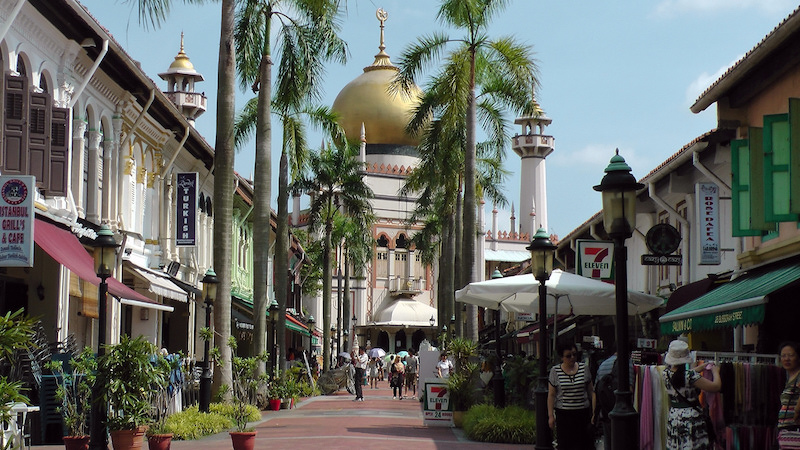 6. Don't drink!

Alcohol is one of the easiest ways to drain your funds in Singapore, avoid it completely and you'll save a small fortune. But if you must indulge you'll find reasonably priced beer at hawker centres and plenty of bars and restaurants offering happy hour deals or ladies night discounts. On the plus side, tap water is completely safe to consume, and free! You'll need to drink plenty to avoid dehydration and beat the heat, so be sure to carry a spare water bottle with you and avoid purchasing pricey bottled H2O.