Singapore? A city of concrete? We don't think so. The Capital of Cute? That's more like it!
Everything about Singapore screams chic, modern and innovative. Despite the futuristic buildings and towering Supertrees, the classy exterior is only just a facade for the buzzing desire for all things cute.
Singapore has made the news quite a number of times for our obsession with all things kawaii – from overnight queues for limited edition Hello Kitty plushies and My Melody food holders to the numerous themed and character cafés that have popped up over the years. So it's safe to say that, yes, Singaporeans love their kawaii as much as the Japanese do!
Singapore has a ton of cutesy food, souvenirs and attractions that we daresay make it the new kawaii capital of the world. Don't believe us? Embark on your own adventure to seek out the cutest things in town with this list of kawaii things to do!
Kawaii things to buy:

1. tokidoki Merlion Singapore Tourist Pass Charm (1-Day Pass)

Both functional and squee-worthy, you can't start your exploration of Singapore without picking up the kawaii tokidoki Merlion Singapore Tourist Pass (STP) Charm. The perfect pocket-buddy for your travels, enjoy unlimited rides* on public transport for a day, including public buses, MRTs and LRTs, at just S$36.90!
Not only is the STP Charm the most convenient and affordable to get around Singapore, but the charm is also yours to keep as a memento or souvenir for family and friends.
The limited edition tokidoki Merlion STP is available only at selected TransitLink Ticket Offices at Changi Airport MRT, HarbourFront MRT and Orchard MRT. Grab it ASAP as it's only available while stocks last!

You can also bring it back during your next trip to Singapore and use it as a regular EZ-Link card on board buses and trains, as well as for payment in certain shops. A transport pass has never looked any cuter!
Where to buy: tokidoki Merlion STP Charms are available for sale at select TransitLink Ticket Offices at HarbourFront MRT, Orchard MRT and Changi Airport MRT.
2. Uniquely Singaporean plushies from Naiise

You're probably planning to head to Chinatown or Bugis Street to pick up some Merlion-shaped chocolates, batik shirts or orchid keychains as souvenirs for your family and friends back at home. But chances are, those souvenirs are going straight to the bin! Skip all that and go for something that's of real quality and design – gifts that your recipient will definitely appreciate and cherish, not to mention oh-so-kawaii!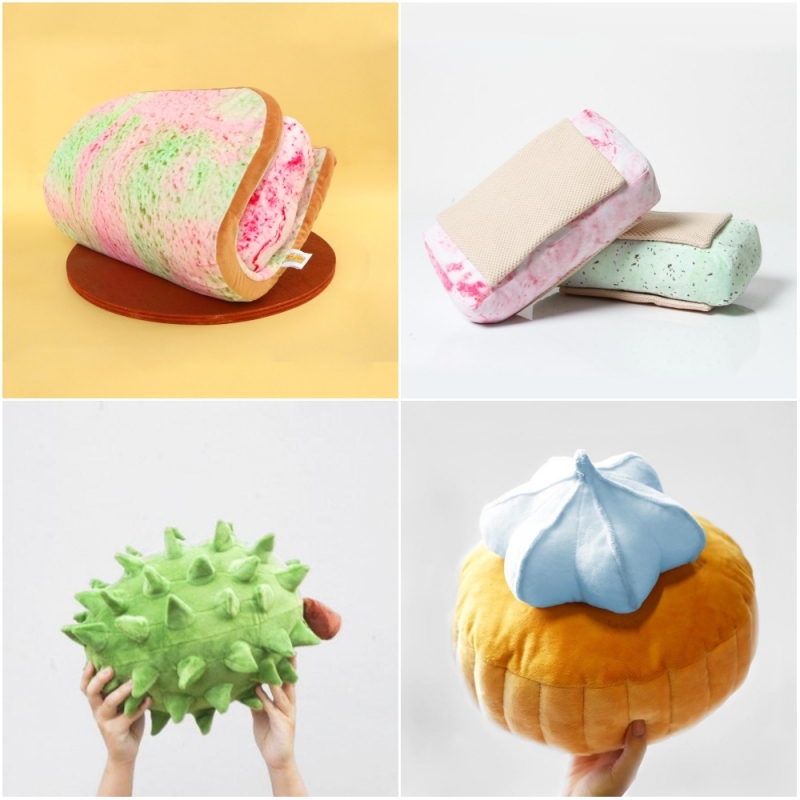 Get an ice-cream sandwich plushie to remind yourself of the sweltering afternoons gallivanting along Orchard Road, a whimsical ice gem plushie, or the King of Fruits himself – the durian! Pick these iconic Singaporean snacks and food from Naiise stores, a local design retailer in Singapore which showcases products from over 1000 emerging local and international designers.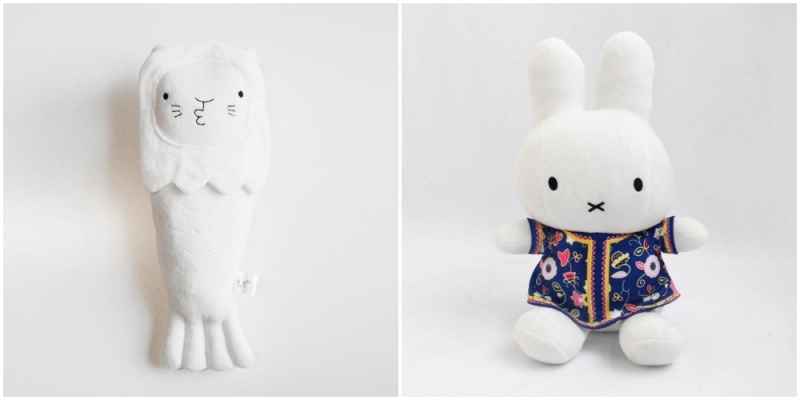 But have you really travelled to Singapore if you haven't picked up a Merlion-related souvenir? What about this absolutely charming Merlion chou chou (literally translates from Mandarin as "stinky", referring to a comfort object, usually a pillow or soft toy, that Singaporeans typically grow up with)? You can even pick up a Miffy plushie, wearing Singapore Airlines' SG Girl iconic kebaya!
Where to buy: Naiise outlets are located at The Cathay, The Star Vista and I12 Katong. The Cathay and The Star Vista are located a short walk away from Dhoby Ghaut MRT Station and Buona Vista MRT Station respectively, while I12 Katong can be accessed by taking bus 13 from Eunos MRT Station.
3. Handmade Singapore childhood snacks keychains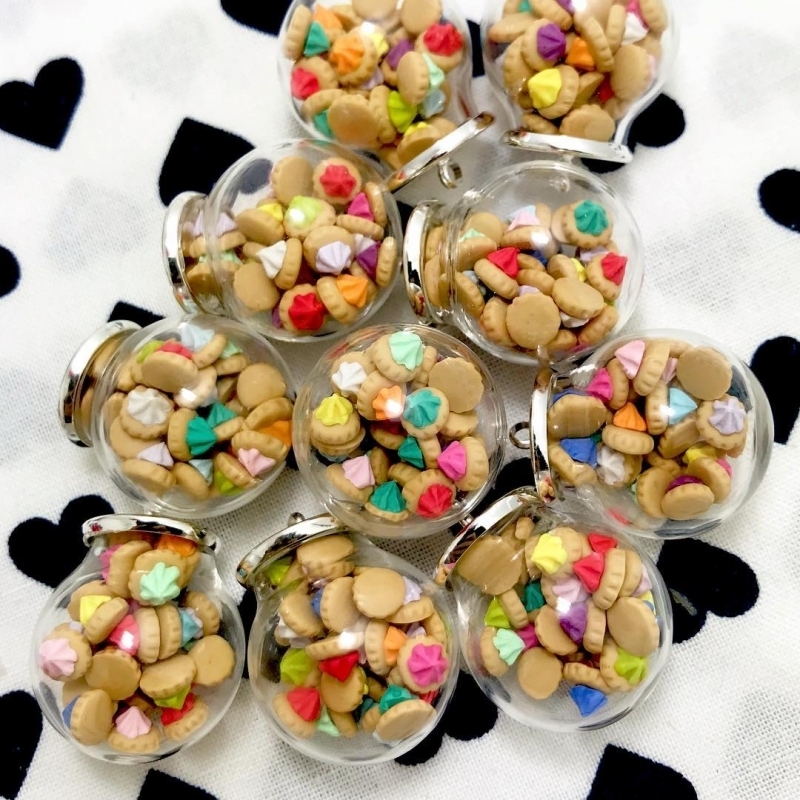 Image credit: thepigbakesclay
Specially handmade by a homegrown artist who goes by the Instagram handle @thepigsbakesclay, her clay jewellery and keychains are almost good enough to eat! From nostalgic snacks such as iced gems and haw flakes to popular snacks like tutu kueh and kueh lapis, you can get pretty much anything in the form of an adorable accessory here!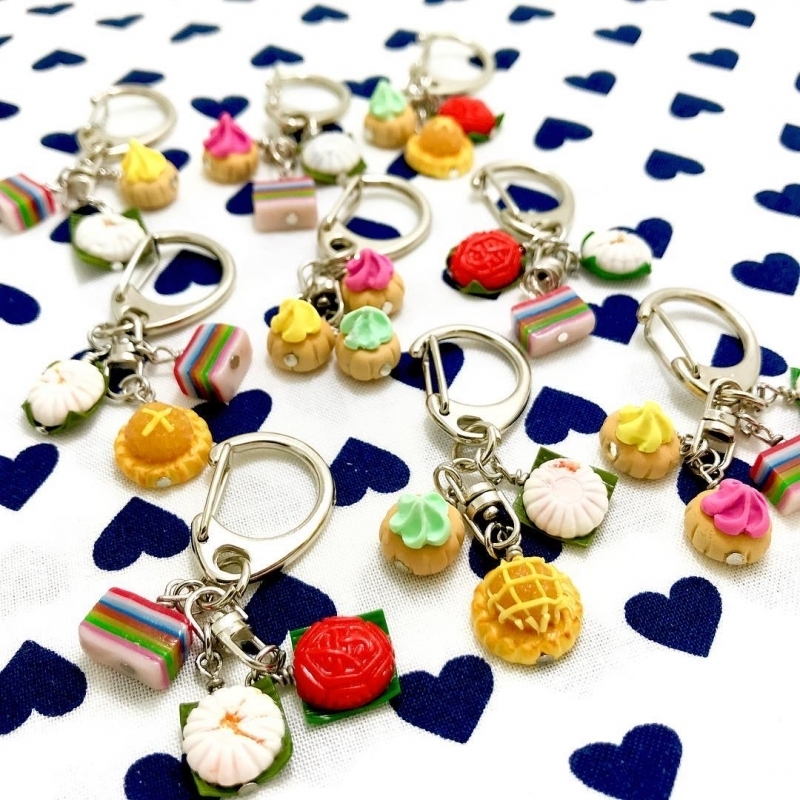 Just like popular Japanese miniature toys, these accessories ooze a lovely charm that you won't be able to resist. Why buy food souvenirs when you can get these "permanent" knick-knacks that look just as good!
Where to buy them: Her products can be found at Crafts Assembly, 61 Haji Lane. It's located just a short walk from Bugis MRT Station.
---
Kawaii food to eat:

1. Gudetama Café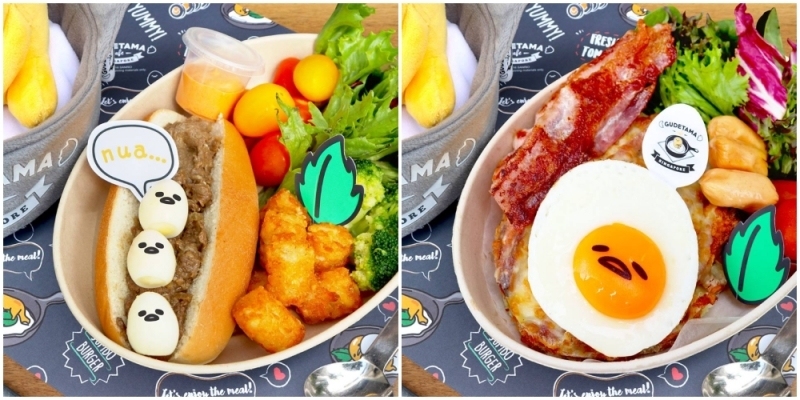 If you thought cutesy themed cafés were exclusive only to Japan, think again. Over at Suntec City, you'll find a café dedicated to everybody's favourite lazy egg – Gudetama.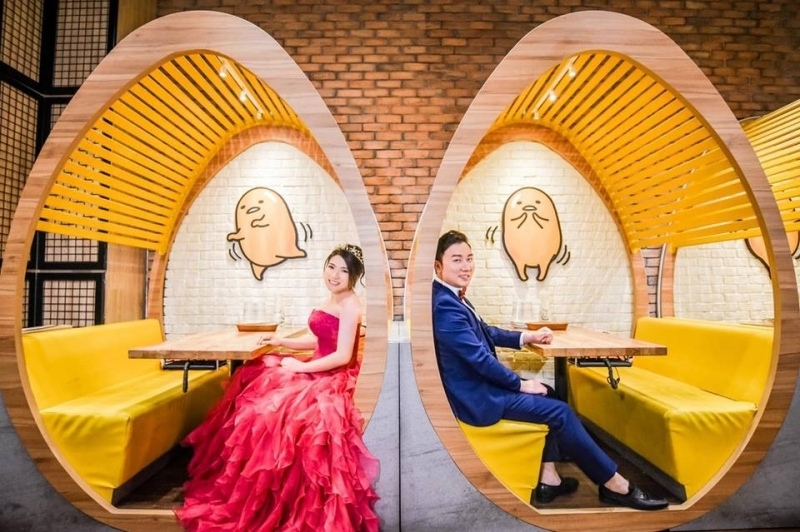 This entire café is decked out in cute egg motifs that beckon for a photo-op. The food is equally charming too, with eggs that are just as jiggly as the character's iconic behind. Choose from playfully-named dishes like "I'm Lazy" Quail Bulgogi Bun and Egg-joyable Fries – it'll be hard to resist ordering everything off the menu, so make sure to bring some friends along and snap loads of pictures for the 'gram!
How to get there: Alight at Promenade or Esplanade MRT Stations for direct access to the mall. Alternatively, you can take the underpass from City Hall MRT Station.
2. My Melody Café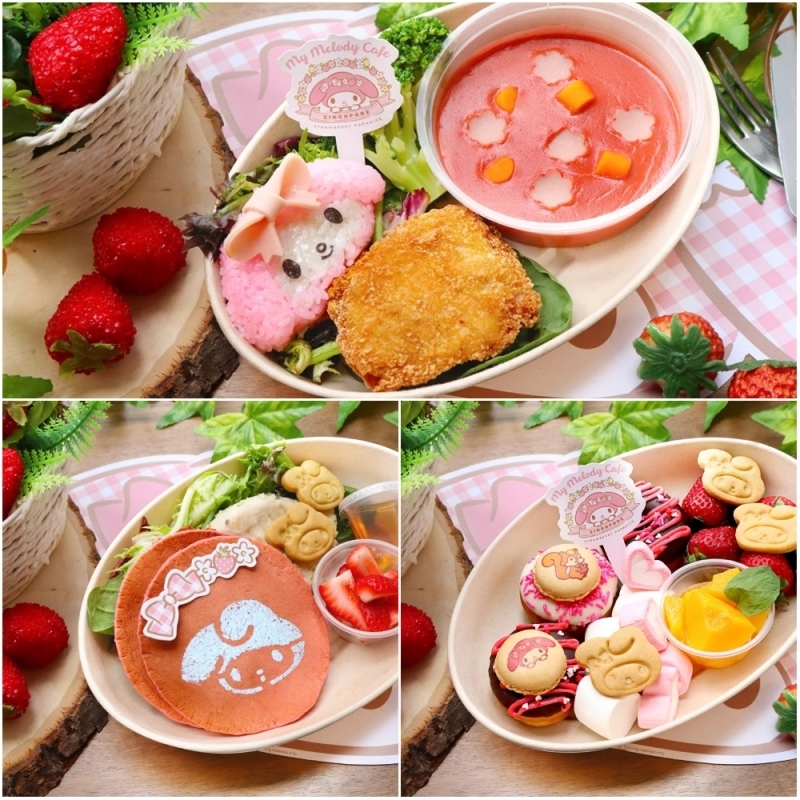 Just next to the Gudetama Café is another café based on popular Sanrio sweetheart – My Melody! A sweet strawberry paradise, the café is naturally, pink upon pink upon pink! With plenty of sunlight spilling in from the full-length windows, it's also the perfect place to take all your kawaii Instagram selfies.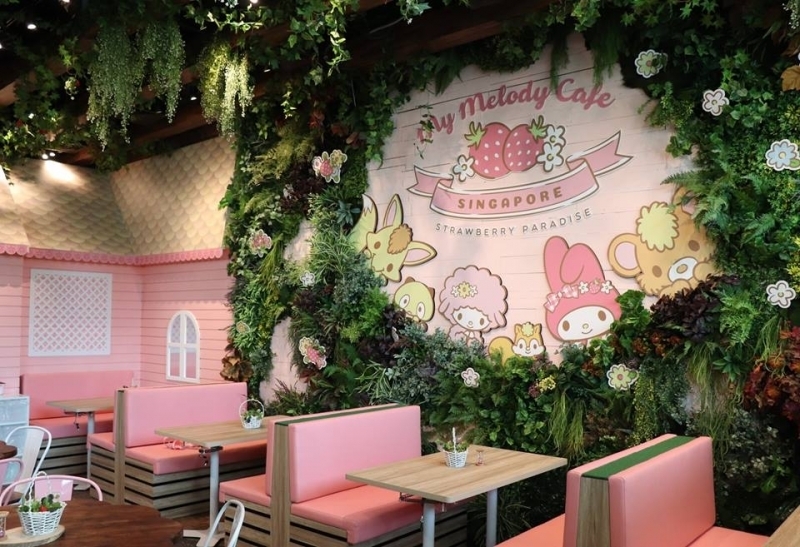 Though My Melody is a rabbit, rest assured the food doesn't come in rabbit-sized portions. They're incredibly generous with their portions so it's recommended to come down with a group of at least two to four.
How to get there: Alight at Promenade or Esplanade MRT Stations for direct access to the mall. Alternatively, you can take the underpass from City Hall MRT Station.
3. Character Café Pop-ups at Kumoya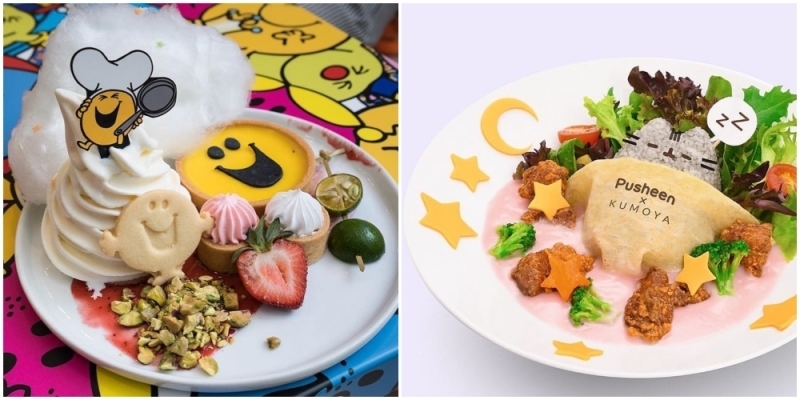 Perhaps the most well-known themed café of the lot, Kumoya is a café not to be missed. With regular pop-up cafés featuring popular icons such as the Care Bears, tokidoki, My Little Pony and more, they've continually impressed us with their food that tastes just as good as it looks!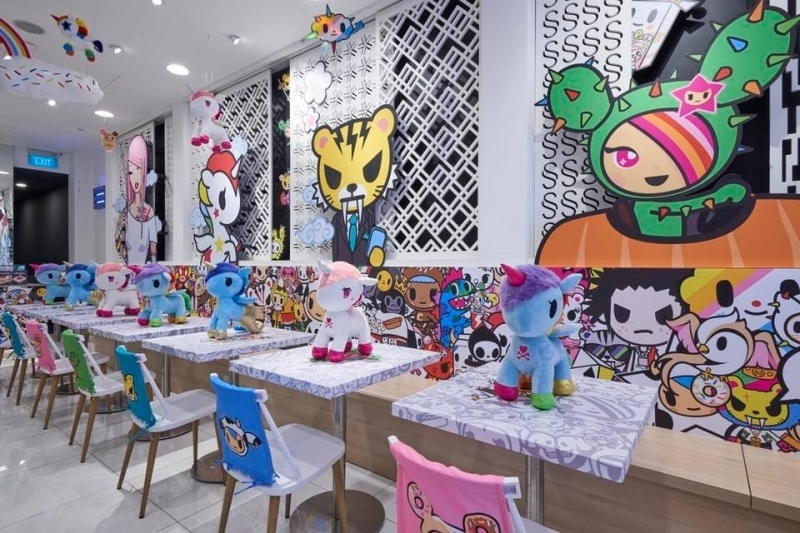 Currently running a Pusheen pop-up until the end of March, be sure to check out their Facebook page to see what they've got in store for you next!
How to get there: Take bus 2, 12, 33, 107 or 133 from Lavender MRT Station. Alternatively, it is a 7-minute walk from Lavender MRT Station.
---
Kawaii Instagrammable spots:

1. tokidoki-themed river cruise with Water B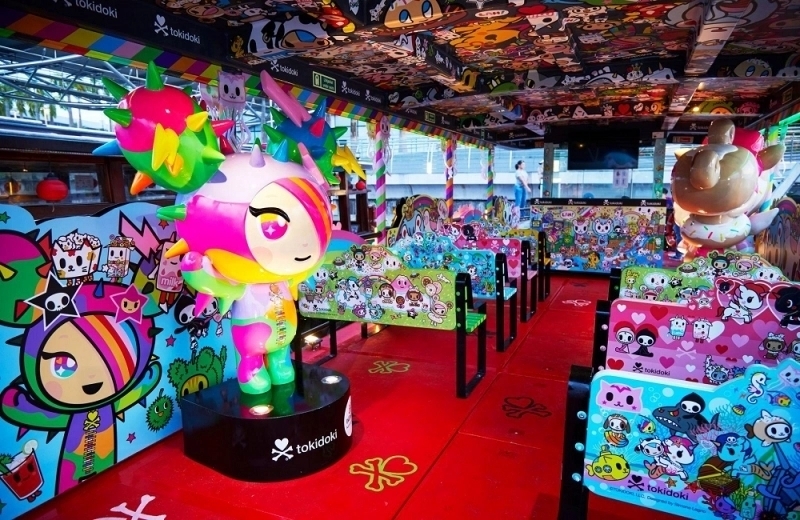 Set sail on the world's first tokidoki-themed river cruise and The Floating Donut with Water B Singapore! This ride lets you get up-close and personal with popular tokidoki characters and that means plenty of kawaii selfies and photo opportunities during the ride. Each ticket comes with an exclusive tokidoki gift set as well!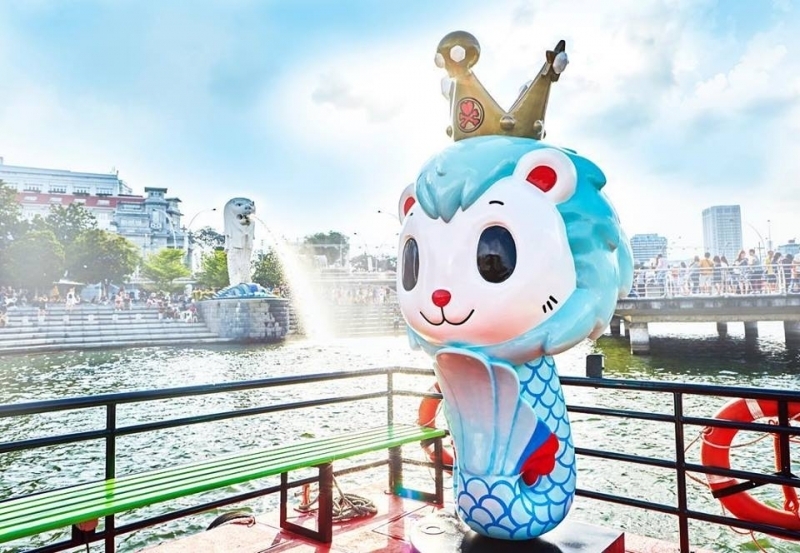 You can't miss out on taking a photo with the huge statue of Marino, tokidoki's interpretation of Singapore's lovable Merlion. This adorable model is extremely popular and has everyone queueing up to take pictures with it. Make sure to whip out your tokidoki Merlion STP charm when you snap your picture!
How to get there: Water B sets off from Fort Canning Jetty, which is just across Fort Canning MRT Station.
2. Anime Festival Asia Singapore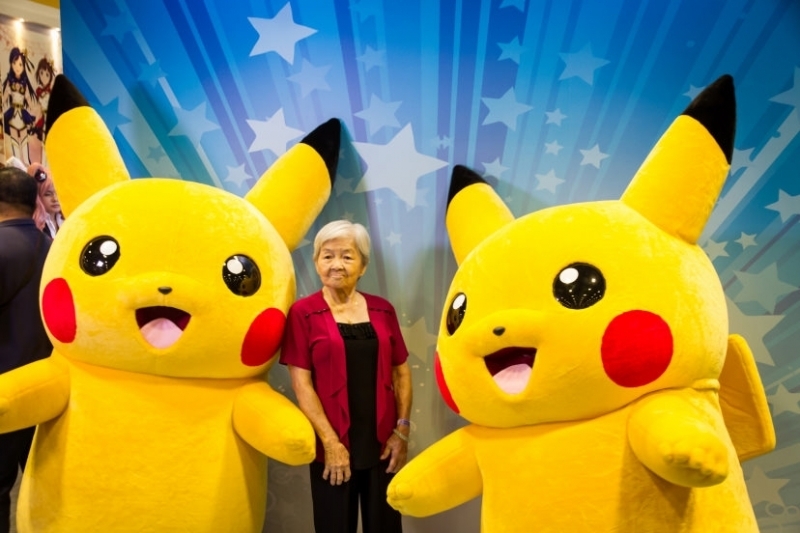 Singapore's biggest Anime, Cosplay and Games (ACG) festival, an annual three-day event, showcases the best of Japan's pop culture. It features everything from stunning model kits, impressive cosplays, eye-catching idol performances and even a Pikachu fest! Yes, you can get a chance to catch the Pikachus' energetic dance without having to travel all the way to Japan! There's even a special photo booth where fans of all ages can take pictures with their favourite cuddly yellow mouse.
Held at Suntec City Convention Centre, the festival offers an absolutely unique and kawaii experience that isn't just for otakus and nerds!
How to get there: Alight at Esplanade MRT Station for direct access to the Suntec City Convention Centre. Alternatively, you can take the underpass from City Hall MRT Station or Promenade MRT Station.
3. My Melody Run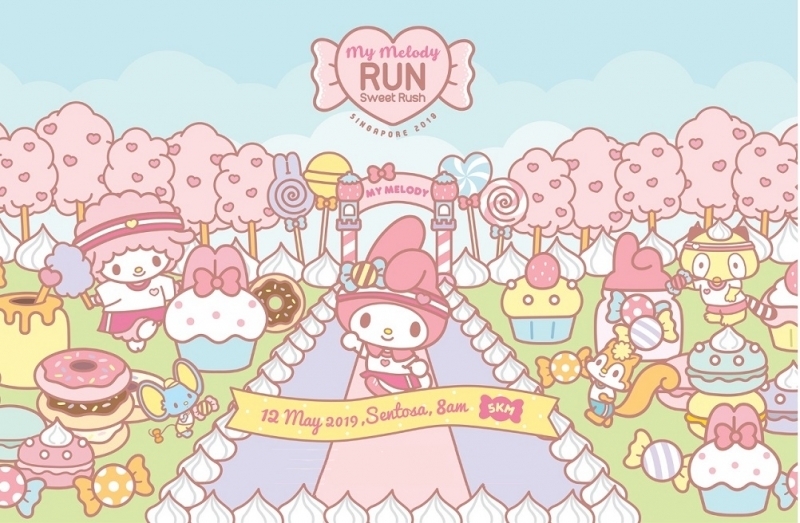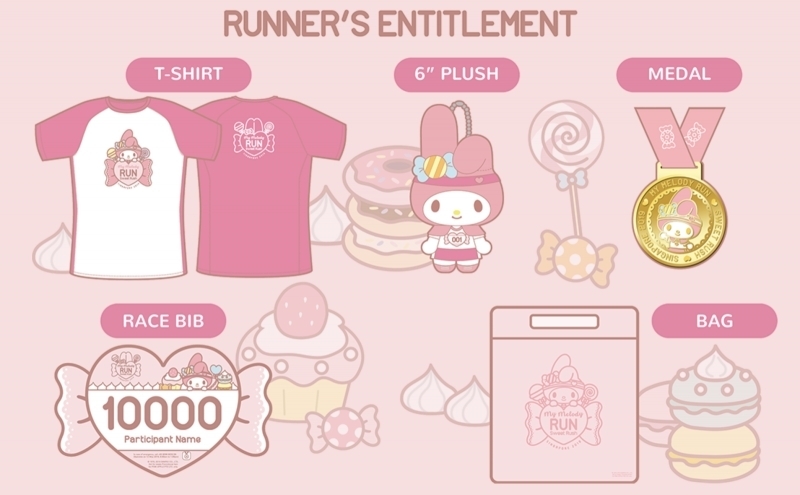 Come 12 May 2019, the world's first My Melody Run will be happening on Singapore's sunny island. Fans of My Melody can expect nothing less than a day filled with fun and exciting activities with their favourite kawaii bunny as Sentosa gets transformed into a sweet pink wonderland. Even if you're not the active sort, just signing up will entitle you to a whole bunch of themed goodies, from an exclusive My Melody race bib to an adorable 6" plush!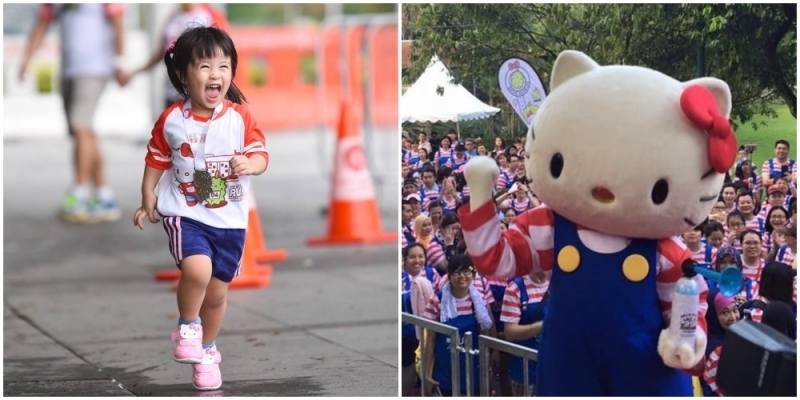 They're organised by Pink Apple – the same ones behind Singapore's Hello Kitty run – so you can be sure to expect plenty of photo opportunities with My Melody mascots and along one of the many themed lookout spots! There's also limited edition merchandise to look out for, so do look out of updates on their Facebook page!
How to get there: My Melody Run Singapore 2019 will be held at Sentosa. To get to Sentosa Island, you can take buses 65, 80, 93, 188, 855, 10, 30, 97, 100, 131, 143, 145 or 166 and alight at VivoCity, as well as the train to Harbourfront MRT Station, before walking across the boardwalk to Sentosa. Alternatively, buses 123, 188R, 963R, NR1 and NR6 bring you straight into Sentosa.
---
How to Get Around Singapore
No need to fret about getting around town in Singapore as Singapore's home to one of the fastest, most efficient and reliable transport networks in the world!


Grab yourself a tokidoki Merlion Singapore Tourist Pass Charm, the only pass that gives you
unlimited rides* on public transport for a day, including buses, MRTs and LRTs!
They're available at selected TransitLink Ticket Offices at Changi Airport MRT, Harbourfront MRT and Orchard MRT for just S$36.90. Cute, convenient and affordable, get acquainted with tokidoki's Singapore-exclusive character, Marino, and enjoy great savings on public transport in Singapore, without any hidden costs!
These are just some of our suggestions to help settle your cute-aggression in Singapore, but there's definitely a lot more to discover. With your charming Marino STP Charm by your side, getting around has just gotten so much easier!
[Credits: Tripzilla Singapore]