Guangzhou Travel Card
EZ-Link's Cross Border collaboration with YangChengTong
officially launched on 5th February 2018, the Guangzhou Travel Card is issued by The Tourism Administration of Guangzhou Municipality and Guangzhou Municipal Commission of Transport. The unlimited pass can be used on Guangzhou metro*, bus** and waterbus. This card is non-refundable and usage period starts from the first tap of recorded time of entry. *Metro includes Guangzhou Metro, Guangzhou-Foshan Metro Line & Guangzhou Trolley Car. **Bus includes BRT, while intercity lines are excluded.
The Guangzhou Travel Card comes in 3 choices:
24 Hour Guangzhou Travel Card CNY36

48 Hour Guangzhou Travel Card CNY56

72 Hour Guangzhou Travel Card CNY76
Purchase the pass by scanning the QR code below: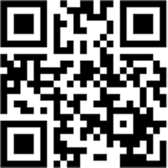 * Purchase is only available for customers who have WeChat account.
For more information about the Guangzhou Travel Card, please visit
here
.
* Disclaimer
Please note that the Guangzhou Travel Card is a product by YangChengTong. EZ-Link shall not assume any responsibilities and liability for any loss or injury arising from your use of the product(s). nor shall EZ-Link be bound to any terms and conditions that may be imposed by YangChengTong and their partners. While every effort has been made to ensure that the information is accurate, customers are advised to verify the information with YangChengTong as they may be subject to change without notice.